Paperitalo's Boutique
Inside PaperMoney
Departments
Current News
In Closing
Reference Library
Member Options
About Paper Money
A Hall-of-Fame Papermaker passes away
Print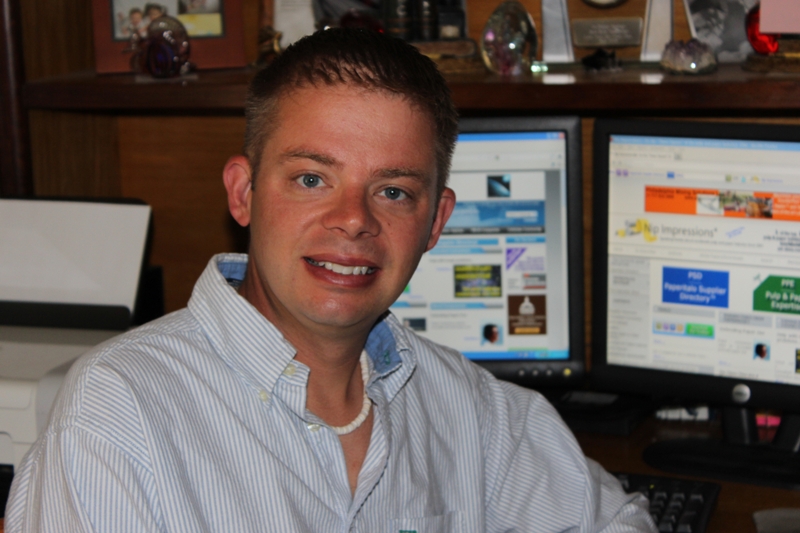 Ladies and gentlemen, a couple of years ago, I had the privilege of meeting up with Dr. Hardev S. "Doug" Dugal at the Paper Discovery Center in Appleton, Wisconsin, which houses the Paper Industry International Hall of Fame.

Dr. Dugal was a champion in establishing the Hall of Fame, and as a longtime stalwart in the paper industry, he was enshrined in the Hall in 2014.

On 13 Dec. 2017, Dr. Dugal passed away at the age of 80.

"Doug is the person that every person should aspire to be," said Maria Costello, executive director of Appleton's Paper Discovery Center.

He has been described as kind and light-hearted, someone who gave his all to his work at the office and in the community. His impact was felt deeply in the paper industry, the Fox Valley community and beyond.
 
When a celebration of his life takes place Friday (22 Dec. 2017) at the Paper Discovery Center, 425 W. Water St., Appleton, Costello expects at least 200 people will come to pay their respects. She wouldn't be surprised if that number reaches several hundred. The celebration runs from from 3 to 6 p.m.

"I'll still be waiting for him to stand in my office doorway and start telling a joke," she said, adding that she'll miss his "wonderful charm."

Below is the Paper Industry International Hall of Fame's biography of Dr. Dugal:

Dr. Dugal was born in Bereilly, India on 1 February 1937. He obtained a degree in chemistry from Agra University, a master's degree in chemical technology from Harcourt Butler Technological Institute in India, a Ph.D. in chemical engineering from what is now the Technical University of Darmstadt, Germany and then a business diploma from LaSalle Extension University of Chicago.

Dr. Dugal spent much of his illustrious career with the Institute of Paper Chemistry in Appleton, where he worked for 21 years and quickly rose to be one of the directors. He developed new environmental courses, opened additional research areas and guided many student research programs. For a few years, he was chairman of the Academic Department of Special Studies and chairman of the Ph.D. Thesis Committee. While at the Institute of Paper Chemistry, he represented the United States as member of its delegation to UNEP (UN's Environmental Program) for five years.

From 1987 to 1989, Dr. Dugal worked at the James River Corporation. His report on the making of bulky fibers from this phase of his career is still an important resource used by their research staff.

In 1989, Dr. Dugal co-founded Integrated Paper Services, Inc. (IPS). He served as president of IPS from 1989 to 2000 and then as CEO from 2000 to 2002. During that time, IPS grew from eight to more than 40 employees serving roughly 700 clients per year. He also developed and taught 8 to 12 continuing education courses per year for the industry with over 1200 receiving training. In December of 2007, Dr. Dugal sold his interests in IPS to focus on other projects.

Some of his most noted work has been in communicating about the paper industry to the general public. He has written more than 100 regular columns, "The Paper Report," about the industry for the Post-Crescent newspaper in Wisconsin's Fox Valley, which has an estimated circulation of about 70,000 including access to the online edition. He has helped his readers understand the well-known saying that "paper is the carrier of civilization." He has been major advocate for innovation in the industry, and has boldly warned of the need to "innovate or perish." Dr. Dugal has served on nine boards and has been an active member of more than seven professional organizations. He has published 40 technical papers, more than a dozen major research reports and a book, "Dard Hunter Watermarks," co-authored with Douglas Stone. He has also received numerous industry, business and community awards.

Steve Roush is Vice President, Publisher and Editor of Paperitalo Publications.

****

---